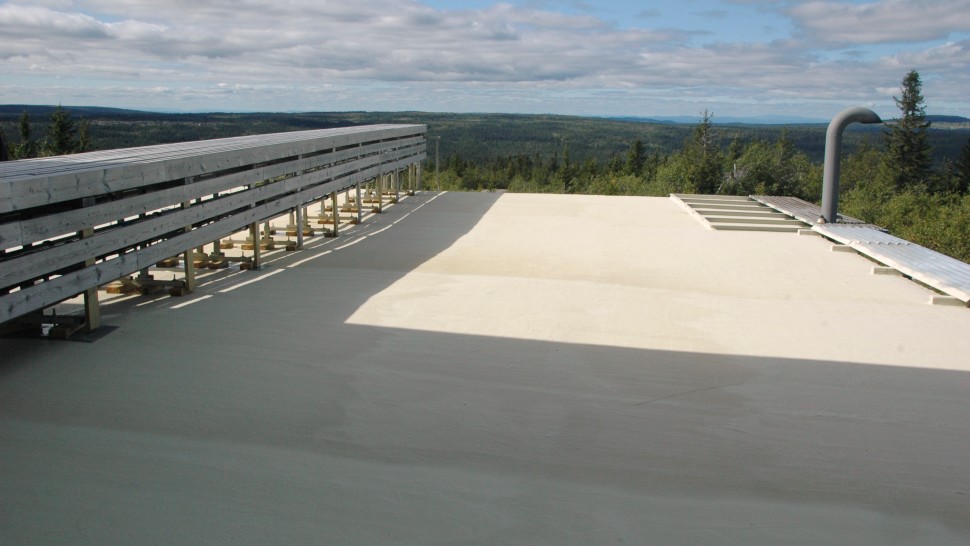 Nordhue
When the roof of the building that houses most of the technical equipment for the Nordhue antenna in Løten County needed rehabilitation, Micorea S3 from Elmico was chosen.
Leaks due to a ruptured membrane under the concrete deck caused problems for the existing roof. Additionally, icicles would form and fall from the 200-meter-high TV and radio antenna. Micorea provides a impervious and extremely wear-resistant membrane that tolerates large loads even at low temperatures.
Gjøvik Betongservice AS performed the work. The primer used was Micopox P broadcast with sand. Micorea S3 was then applied in approximately 2mm thickness with the help of a special sprayer.