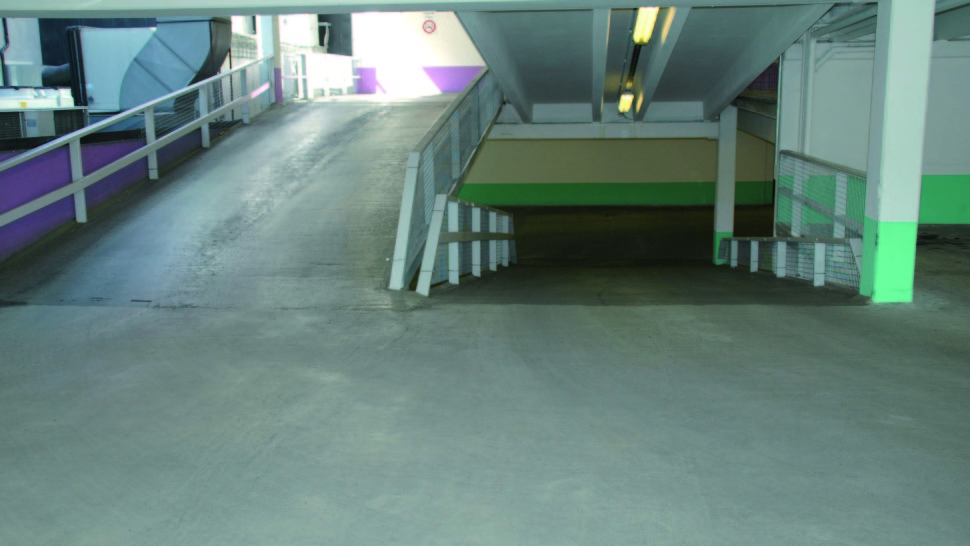 Magasinet Parking Garage
Magasinet Shopping Center in Drammen, Norway, had problems with leakage in the parking garage, wich has 200 parking places for customers. In 2008, they chose Micorea from Elmico to solve the problem. Micorea creates an impervious, durable coating with good chemical resistance. The coating is also crackbridging, even at very low temperatures.
The primer used was Micopox P broadcast with sand. Micorea S3 was applied in 2mm thickness in the parking zone, and in 3mm thickness on the turning lanes and ramps. Finally the ramps were coated with Micopur G, a flexible polyurethane coating, and Dynagrip.
After many years of chemical and mechanical load, the coating is still intact and leak-free.