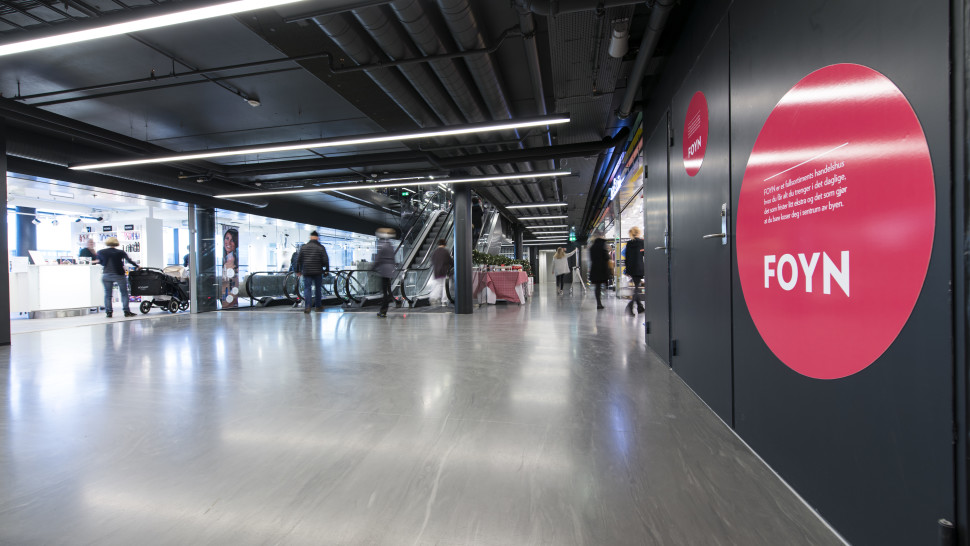 FOYN – Shopping Center
Duo-Colour from Elmico was chosen when it came time for a new floor in the Fyon Shopping Center in Tønsberg. The coating was constructed with Micopur G in two shades of gray, followed by Micopur W Top. The result is a unique expression of colour and play in the floor, wich has a silk emulsion and an extremely durable surface.
Micopur G is a durable polyurethane covering, wellsuited for floors in stores, wearhouses, restaurants, hospitals, and schools.
Norsk Epoxy was the contractor at Fyon and has done fantastic handiwork.